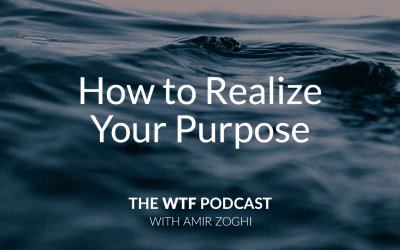 When people search for their purpose, what they are actually looking for is meaning in what they do. But the truth is you will not find your purpose in what you do. So where can you find the meaning you are seeking? Find out in this week's episode of The Wisdom, Truth...
read more
WATCH THE WTF?! EXPERIENCE FREE
"Mind-Blowing"    "Life-Changing"    "Transformative"
Sign up for free 5-Day access to watch Amir's foundational program.