ONLINE OCTOBER 26 – NOVEMBER 2, 2023
Ever wondered: Is this it? Is this really why I came here? Am I meant for something more?
Join Amir Zoghi, LIVE ONLINE, October 26th, for a 7-day transformative experience.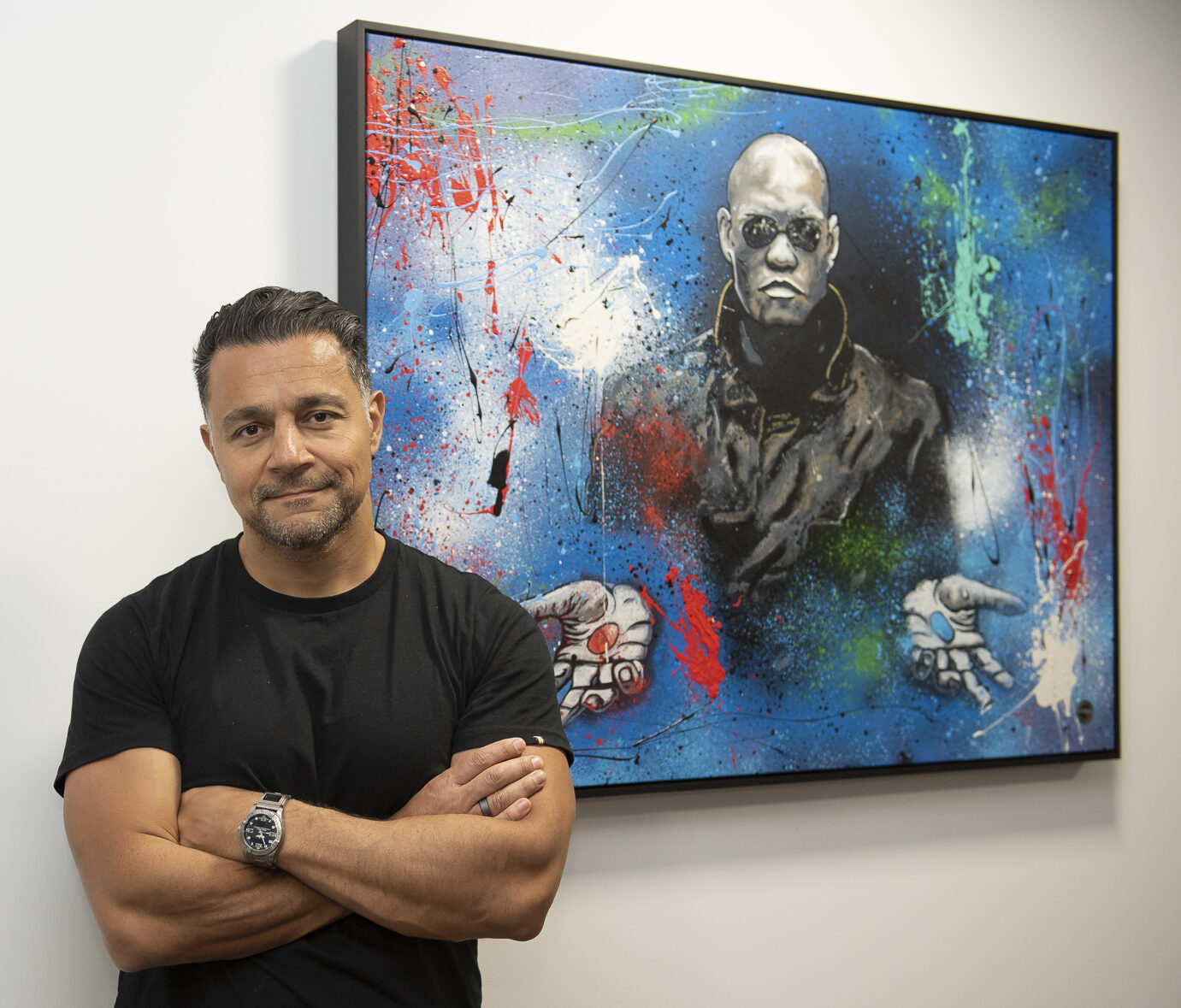 So what's the
LIMITLESS

 program all about?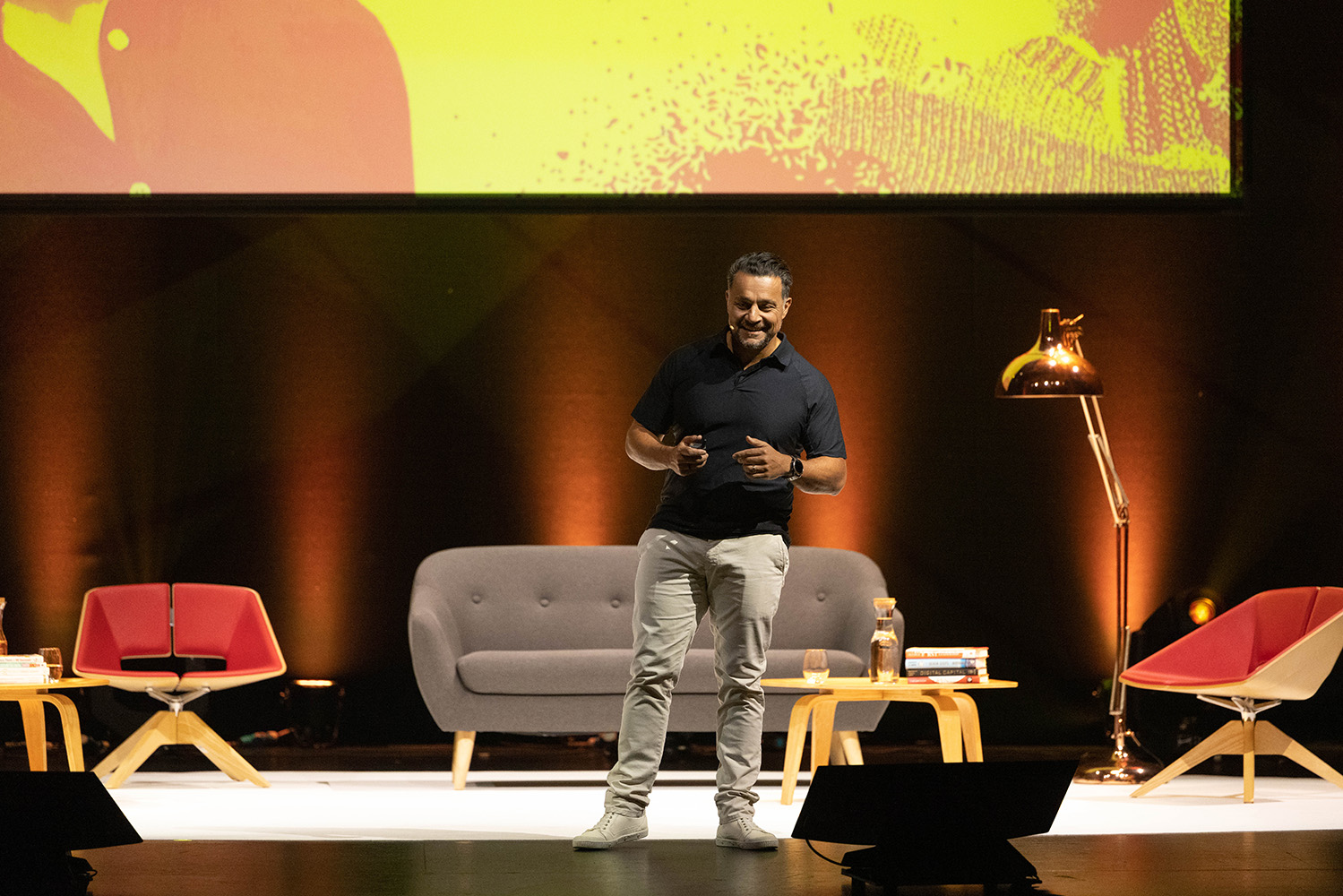 This is NOT another HYPE motivational seminar promising you quick-fix strategies. I'm sure you've been to plenty of those…where the suntan quickly faded. This is not a program about fixing, improving or changing what's broken in order for you to be happy. This event is about realizing for yourself why you're really here, discovering who you can ultimately become and experiencing your truest purpose.
Discover the 5 Pillars of the LIMITLESS Mind: 
1. The Intuitive Mind: Sharpen your intuitive capacity and abilities.
2. The Equilibrated Mind: Level up your emotional intelligence.
3. The Flow Mind: Learn the art of being in a flow state at will, instead of chance.
4. The Purposeful Mind: Uncover your greatest strength and a purpose that's not limited to what you do.
5. The Aware Mind: Expand your awareness beyond the limitations of the self.
It's time to put a stop to your never-ending search for healing and discover the version of yourself that is already whole and complete: the LIMITLESS version of you.
The version of you that is brave enough to follow your intuition, be fully yourself and bring your creative vision to life.
Are you ready to become that version?
What will I get from the
LIMITLESS

event?
A STRONGER CONNECTION TO YOUR INTUITION
How many times have you not followed your intuition and ended up getting burnt or had an opportunity slip through your fingers? One of the main reasons people don't follow through on their gut feeling is because they aren't certain it is their intuition.
At LIMITLESS, Amir will share the main reasons why people fail to follow their intuition as well as the secrets to unlock your intuitive code. You'll leave the event feeling more confident in your ability to distinguish the difference between what is an emotional reaction and what is your intuitive feeling, which will give you the certainty you've been looking for to move forward.
THE LIMITLESS MINDSET
Have you ever experienced life on repeat as though it's "Groundhog Day?" You try your best, you push harder, yet you keep creating the same outcomes? These results are determined by the capacity of your current mindset.

Your mindset is directly influencing your life and who you are becoming.
At LIMITLESS, Amir will share with you the key to transforming your mindset which will ultimately transform your outcomes and how you attain them.
LEVEL UP YOUR EMOTIONAL INTELLIGENCE
Do you often find yourself reacting out of emotion when life presents you with challenges or opportunities?
So many people lack the level of emotional intelligence that is required to respond to what's happening in their life rather than react to it. Driven by emotion, they then become attached to their relationships and their results. Greater emotional intelligence gives you the ability to process your emotions so you can respond with clarity and a centered empowered energy.
At LIMITLESS, Amir will equip you with the skills and tools required to level up your emotional intelligence, which will allow you to become proactive in designing your life rather than reactive to what's happening in your life.
A DEEPER SENSE OF PURPOSE
Are you someone who thought you found your purpose only to realize that it led you to another never ending treadmill? Finding your purpose should NOT feel like another treadmill you cannot get off. Your truest purpose will make you feel more ALIVE and more FREE than you have ever felt, not the opposite.
At LIMITLESS, Amir will help you to connect with a deeper sense of fulfilment and discover your truest purpose.
What's a Limitless Mindset?
Think of it as a computer program. Most people who attempt to shift their mindset are trying to change their existing program, which is still limited because they are restricted by the capacity of the current program or computer. An infinite mindset is not about rebooting or changing the current program, it is about replacing the entire computer with the limitless capacity to process. You are only limited by your existing mindset [program].
An infinite mindset is essential in order for you to become the greatest version of yourself. An infinite mind transcends the limits that were once imposed on it.
What's Included in This
New Online Version

?
Limitless is an in-person event hosted in cities across the world! But now, for the first time, Amir is running an online version for those who can't make the live events.
When you register for the online version you get:
A

7-Day online experience

that can be done from the comfort of your home, wherever that is!

Video recordings of the full recorded event

, broken into 4, 90-minute parts delivered over the 7 days.

3 group coaching calls with Amir

to support you in integrating what you learn.

30-day access to the live event recording videos

, to watch a second (or third or fourth!) time to take yourself deeper.
Join us October 26th – November 2nd, 2023!
Don't

, take our word for it
Sabine De Vito
Italy – Real Estate Investor
"This whole program has been one revelation after another. I feel like I've regained my power"
Tracy Halfpenny
Australia – Midwife
"When those pennies drop, when you understand WHY you've been living the way you have: it's BIG. I can't go back to who I was. Once you become aware of something it changes you forever."
Deborah Randal
South Africa – Horse Trainer
"That was incredible. To be in a group of people like that, and to be guided by Amir who has lived it. It just felt completely different to anything I've ever experienced."
Live

life without Limits!
WHO IS AMIR ZOGHI?
MINDSET COACH | SPEAKER | ENTREPRENEUR | AVIATOR
When not soaring over the skies of Sydney – Australia, Amir is well known for helping others soar in their personal and professional lives as a speaker and mindset coach. Amir is sought after for his practical and relatable mindset teachings.
As an entrepreneur, Amir has multiple successful companies. He doesn't grow them with your average strategies, goals and plans.
His strategies for success in life and business start with understanding the limitless capacity of the mind and harnessing a deep understanding of how to manifest your outcome and results effortlessly. There is nothing he is more inspired by than helping others do the same.