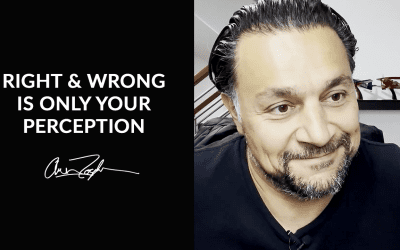 Your intellectual mind continuously labels everything as good or bad, right or wrong, positive or negative. But it's not. That is just a label you give. Nothing is right or wrong. Nothing is good or bad. What you label as positive or negative is only your view, your...
read more
WATCH THE WTF?! EXPERIENCE
"Mind-Blowing"    "Life-Changing"    "Transformative"
Sign up to watch Amir's foundational program.