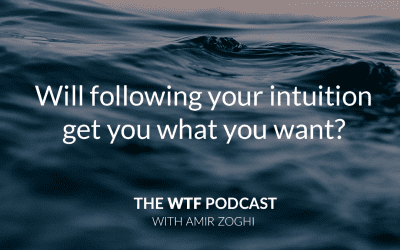 Most people think you should follow your intuition so that it will guide you towards some great outcome or result in their life. The problem is, what most people are following is not their intuition. In this episode I share the biggest misinterpretations around...
read more
WATCH THE WTF?! EXPERIENCE FREE
"Mind-Blowing"    "Life-Changing"    "Transformative"
Sign up for free 5-Day access to watch Amir's foundational program.