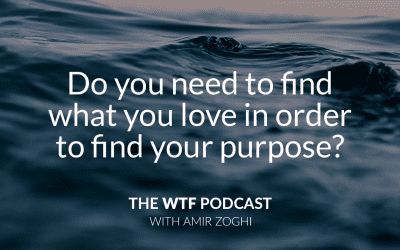 Most people tell you to find what you love and that will become your purpose in life. Is this the truth? Will you find your purpose in what you do or what you love? I believe there is a big misinterpretation in this. So many people are searching for their purpose. Is...
read more
WATCH THE WTF?! EXPERIENCE FREE
"Mind-Blowing"    "Life-Changing"    "Transformative"
Sign up for free 5-Day access to watch Amir's foundational program.