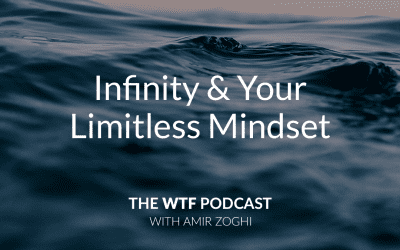 In this moment, you are INFINITE. But you are taking the infinite and making it finite. So what does Infinity mean really and how does it relate to a limitless mindset? Find out in this episode of The Wisdom, Truth & Freedom Podcast. Or listen on the Apple Podcasts...
read more
WATCH THE WTF?! EXPERIENCE FREE
"Mind-Blowing"    "Life-Changing"    "Transformative"
Sign up for free 5-Day access to watch Amir's foundational program.