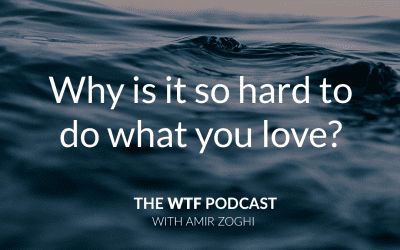 You hear the importance of "doing what you love" from many different teachers and people in society. Almost everyone would agree that doing what you love would lead to a happier, more fulfilling life. But why is it so difficult to do? Why don't more people do it? In...
read more
WATCH THE WTF?! EXPERIENCE FREE
"Mind-Blowing"    "Life-Changing"    "Transformative"
Sign up for free 5-Day access to watch Amir's foundational program.