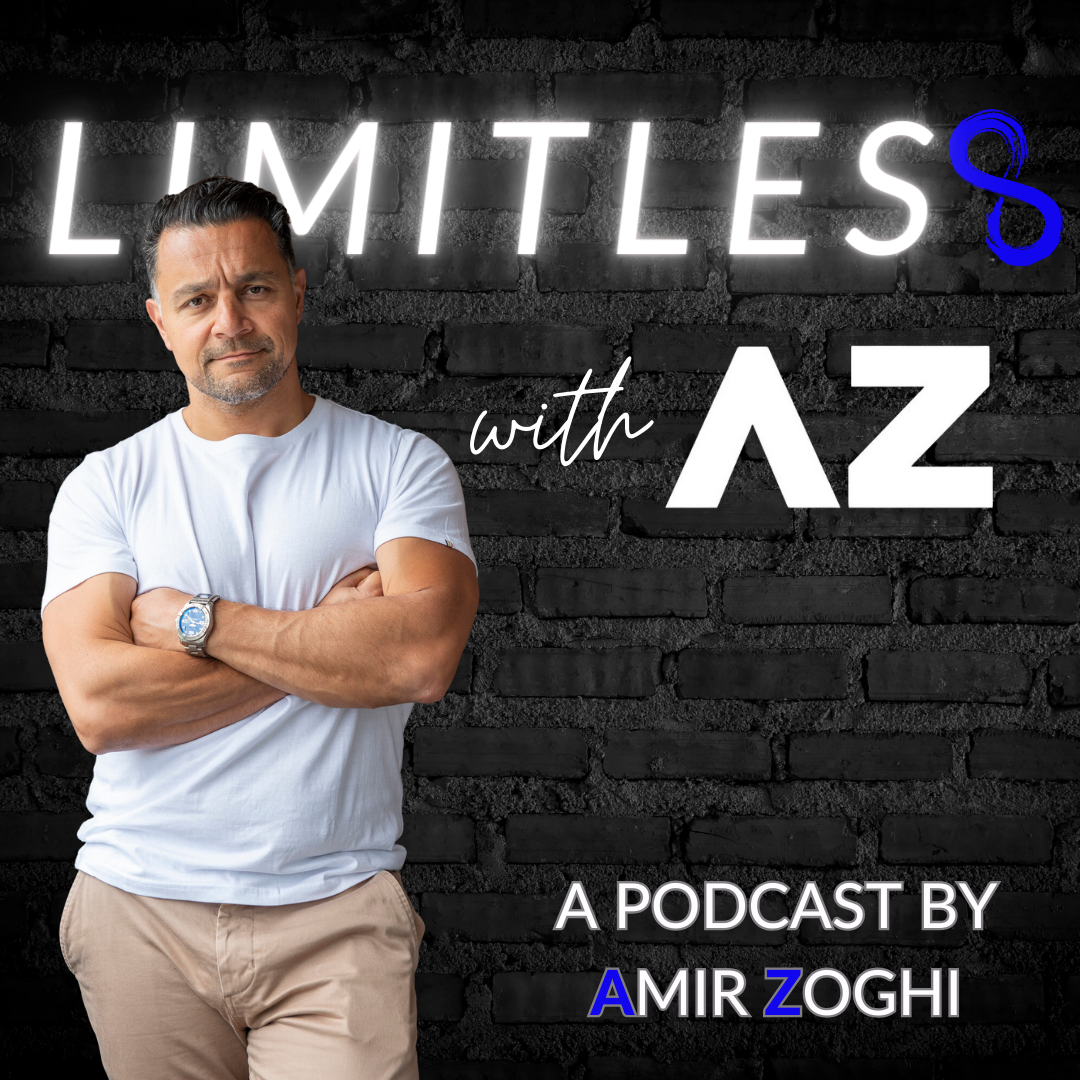 Welcome to LIMITLESS with AZ, the podcast that will revolutionize your view of what's possible. Join host Amir Zoghi, as he guides you on a journey to uncover the hidden abilities and capacities that have always resided within you. It's time to break free from the self-imposed limits and embrace a mindset of limitlessness.
LIMITLESS is specifically designed for high performing professionals, entrepreneurs, and creatives who are ready to take their progress to unprecedented heights. This conversation goes beyond quick fixes and temporary solutions. Instead, it delves deep into the core of personal transformation, challenging you to let go of preconceived notions and make room for lasting change and exponential growth.
Think of a LIMITLESS mindset as a complete system upgrade for your mind. Just like replacing an old, limited computer system, this podcast will equip you with the tools and mindset necessary to expand your capacity beyond imagination. Get ready to embark on a transformative journey that will enable you to become the greatest version of yourself.
With AZ and special guest co-hosts as your guides, you'll explore powerful strategies, techniques, and insights: from unlocking your intuitive code to cultivating emotional intelligence, from uncovering deeper purpose in life to tapping into your creative flow state, LIMITLESS covers it all. Each episode will leave you inspired, motivated, and armed with practical knowledge to fuel your personal and professional growth. Join AZ on LIMITLESS and unleash your limitless potential.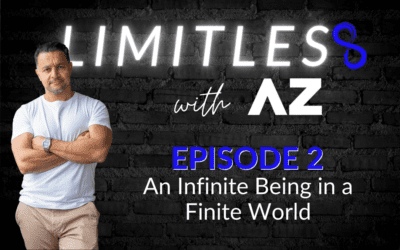 Join Amir as he returns to the recording studio after his world tour, sharing a compelling new episode of Limitless. Joined by his co-host Christina Tindale, (aka "the voice of the people") they explore the roots of Amir's profound fascination with the concept of...
read more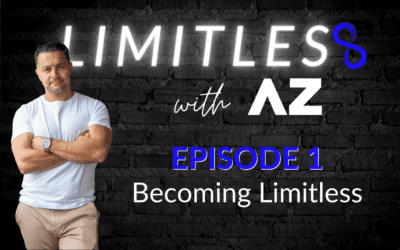 Welcome to the exciting premiere episode of LIMITLESS with AZ! Amir is back, and this time he's accompanied by the amazing Kirra Sherman as his co-host. Join Kirra and Amir as they embark on a journey to explore the true meaning of freedom and living a life...
read more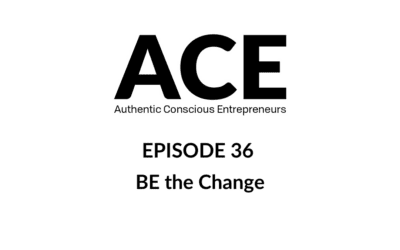 In this episode, Amir discusses one of the biggest distractions we face on our path to self-realization: focusing on those around us who need to "do the work," rather than doing the work for ourselves. Tune in to gain insight into how we can shift our awareness onto...
read more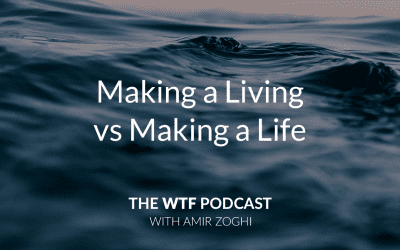 Do you feel stuck on doing what you need to do instead of doing more of what you love? Do you feel like what you do for money is what provides your life and you therefore have to keep doing it even if you don't love it or even if there is something you think you'd...
read more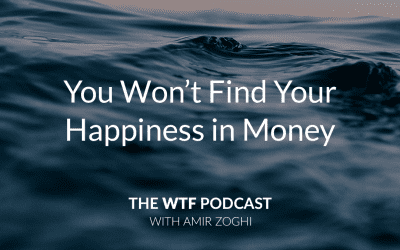 If you're not doing what you love, then what are you doing? For most people it's all about surviving, often about money. But it doesn't matter how much money you make you still feel that something is missing. This is a hard lesson to fully realize, but once you do,...
read more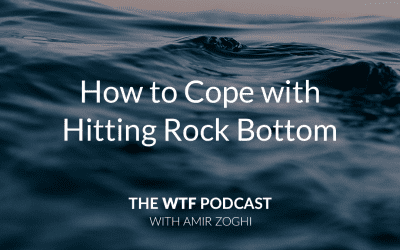 Many people that come into this work with me, start their journey of self-actualisation after hitting rock bottom. It's a moment of realizing that there must be something more. That the way you've done things so far haven't worked and will never work. Instead of...
read more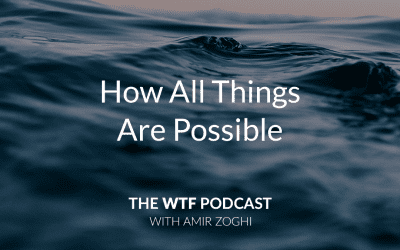 In this episode we're talking about what it looks like to live the Infinite Way and to realize all things are possible. In order for all things to be possible, you have to not be attached to a specific outcome, you have to find certainty in the uncertain. Find out...
read more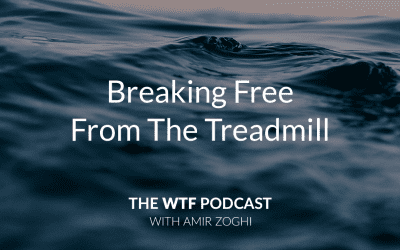 The Infinite Way is about getting off the treadmill, breaking free from the "normal" way of living life — as a constant uphill battle. Most people live their life around a need for more, more success, more money. But when they get more, it's never enough. More doesn't...
read more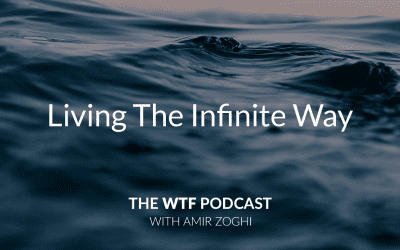 The infinite way for me is a life unplanned. Even when you make goals and plans, something can come along and make them irrelevant. So what does living infinitely really look like? Find out in this week's episode of The Wisdom, Truth & Freedom Podcast, the start of...
read more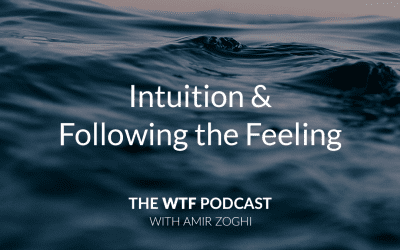 The #1 reason people cannot following their infinite feeling is because they are looking for logic. Intuition speaks to you in a feeling, not in logic, and if you cannot find the logical reason to follow it, you will not be able to make a whole-hearted decision to do...
read more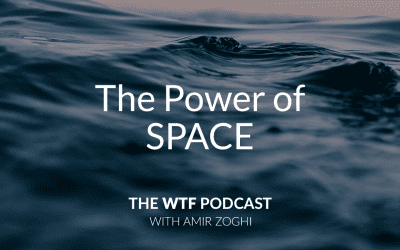 Space is awareness beyond your 5 senses. It's an act of self-love. So why do we need it and how do you know you have enough of it? Find out in this week's episode of The Wisdom, Truth & Freedom Podcast. Or listen on the Apple Podcasts App or...
read more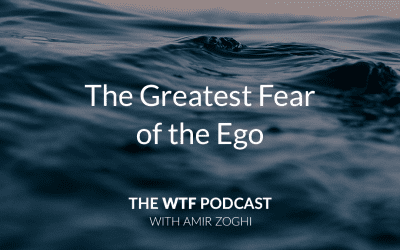 There are two places that you will meet as you start to go deeper within yourself - the ego and the soul. In order to stop battling your ego on this path, you need to understand it's deepest fear.  Find out in this week's episode of The Wisdom, Truth & Freedom...
read more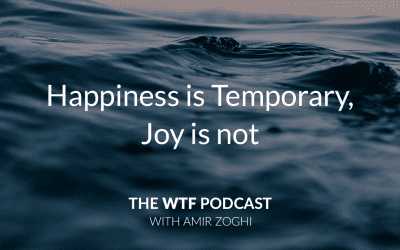 As you have likely experienced in your life happiness is not something we can keep, it is fleeting. It's a surface level emotion coming from our outside circumstances. So what is the difference between happiness and joy? What is the feeling we are seeking that is...
read more