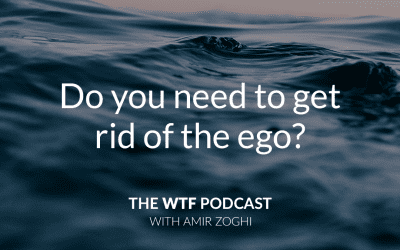 Do you need to get rid of your ego on the path to self-actualization? Do you need to ignore your ego to be spiritual? If you've felt the need of this, the next question to ask yourself is - which part of you is asking this question? Which part of you thinks it needs...
read more
WATCH THE WTF?! EXPERIENCE FREE
"Mind-Blowing"    "Life-Changing"    "Transformative"
Sign up for free 5-Day access to watch Amir's foundational program.