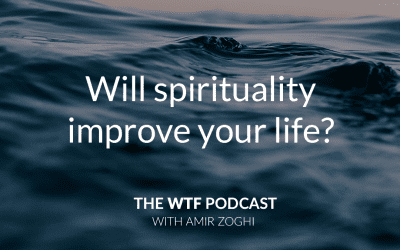 Most people are looking to spirituality or self-actualization to improve their lifeSTYLE. There is a difference between life and lifestyle. Many people get into self-development to make more money, to have more success, to be more lovable. They think there is...
read more
WATCH THE WTF?! EXPERIENCE FREE
"Mind-Blowing"    "Life-Changing"    "Transformative"
Sign up for free 5-Day access to watch Amir's foundational program.