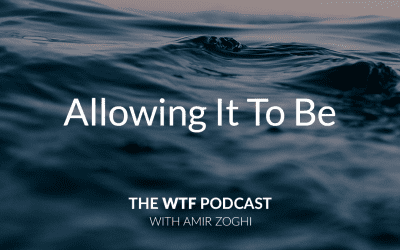 There is a power in allowing things to be, exactly how they are showing up. If you can believe that everything that happens, happens because it is meant to happen, then you are able to go into a state of allowing it to be. There is enormous freedom in this. Find out...
read more
WATCH THE WTF?! EXPERIENCE FREE
"Mind-Blowing"    "Life-Changing"    "Transformative"
Sign up for free 5-Day access to watch Amir's foundational program.