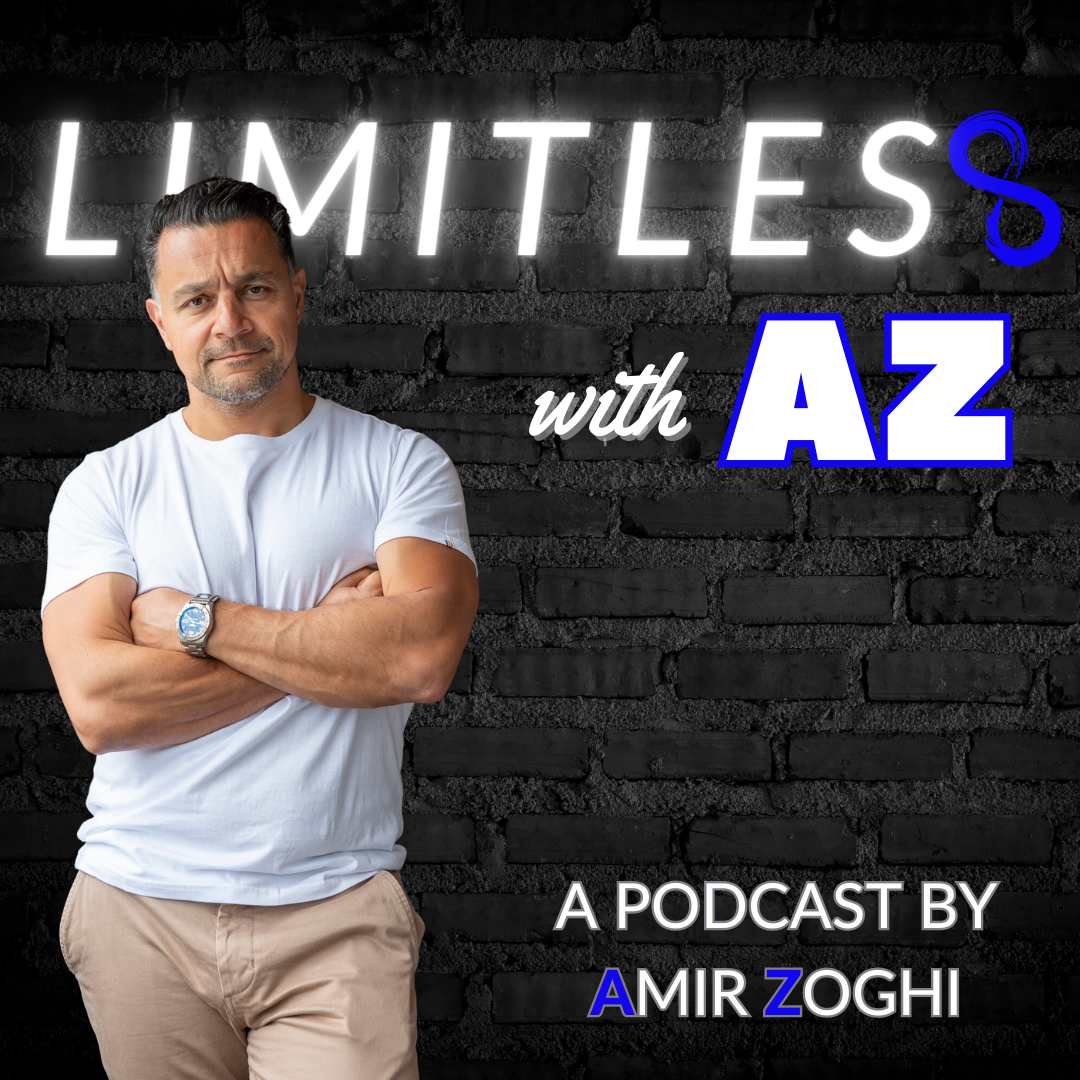 Welcome to LIMITLESS with AZ, the podcast that will revolutionize your view of what's possible. Join host Amir Zoghi, as he guides you on a journey to uncover the hidden abilities and capacities that have always resided within you. It's time to break free from the self-imposed limits and embrace a mindset of limitlessness.
LIMITLESS is specifically designed for high performing professionals, entrepreneurs, and creatives who are ready to take their progress to unprecedented heights. This conversation goes beyond quick fixes and temporary solutions. Instead, it delves deep into the core of personal transformation, challenging you to let go of preconceived notions and make room for lasting change and exponential growth.
Think of a LIMITLESS mindset as a complete system upgrade for your mind. Just like replacing an old, limited computer system, this podcast will equip you with the tools and mindset necessary to expand your capacity beyond imagination. Get ready to embark on a transformative journey that will enable you to become the greatest version of yourself.
With AZ and special guest co-hosts as your guides, you'll explore powerful strategies, techniques, and insights: from unlocking your intuitive code to cultivating emotional intelligence, from uncovering deeper purpose in life to tapping into your creative flow state, LIMITLESS covers it all. Each episode will leave you inspired, motivated, and armed with practical knowledge to fuel your personal and professional growth. Join AZ on LIMITLESS and unleash your limitless potential.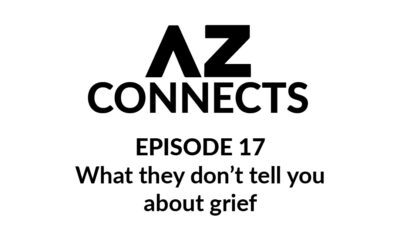 In this special edition episode called AZ Connects, Amir invites his little brother, Ali Zoghi, back on the show to talk about grief. Listen in to hear how you can use present moment awareness to heal from loss, and how through embracing your process, you will find...
read more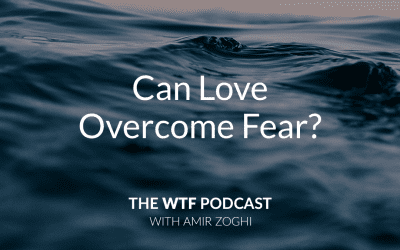 Love is all there is, all else is your judgement of what is. So how do we use the energy of love to overcome your perceived fear? Have a listen to how an understanding of Oneness can answer this question. Find out more in this week's episode of The Wisdom, Truth &...
read more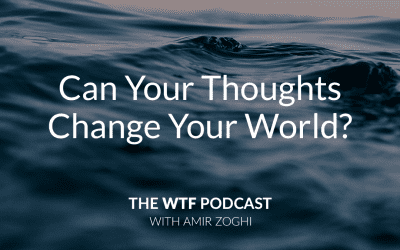 Can changing our thoughts change our circumstances? Is it as simple as replacing negative thoughts with positive ones? In order to answer this, we need to have a deeper look into who we actually are — because we are not our thoughts. Find out more in this week's...
read more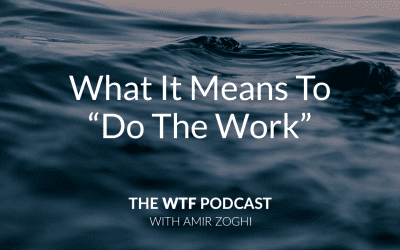 If you've been around my teachings, you've heard me often refer to "doing the work". I'm referring the most important work there is, the work of realizing who you are as the self, self-actualisation. What does that mean exactly and how does it benefit your life? Find...
read more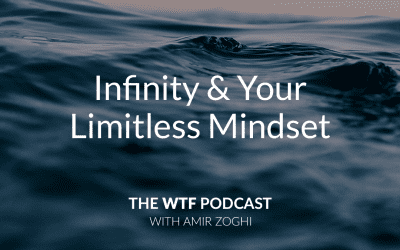 In this moment, you are INFINITE. But you are taking the infinite and making it finite. So what does Infinity mean really and how does it relate to a limitless mindset? Find out in this episode of The Wisdom, Truth & Freedom Podcast. Or listen on the Apple Podcasts...
read more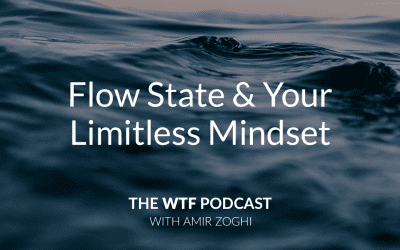 What are the characteristics of a limitless mindset and how important it is to get into the flow? Presence and your ability to stay present influences everything about your ability to have a limitless mindset. So how do you get there and what does it feel like? Find...
read more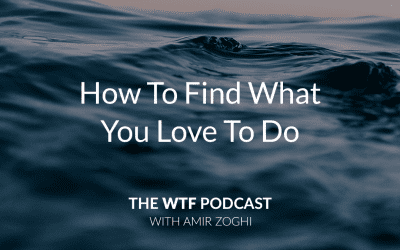 Most people confuse what they love to do with what can make them money or what their parents want them to do or what society thinks they should do. That's not what you love to do —because Love doesn't have an agenda. So how do you find what you love? Listen in to this...
read more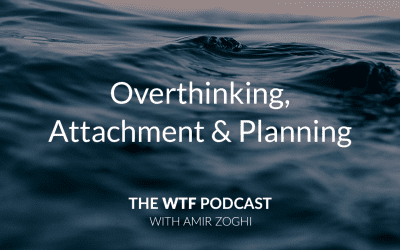 Why do we overthink and how do we stop it? It all comes down to attachment to outcomes. So how do you talk yourself out of being attached so that you can use your thoughts instead of letting your thoughts use you. Find out in this week's episode of The Wisdom, Truth...
read more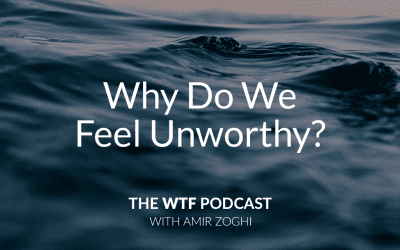 Why do we feel unworthy? When you are born, you start to look for love outside you. First from your parents, then at school, then work, friends, partners. We're constantly searching to be loved. But no matter how much or where we receive love from, we still feel...
read more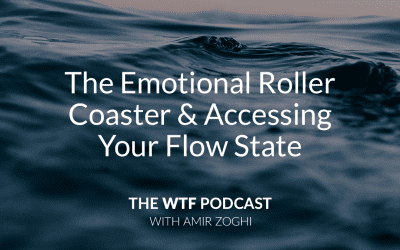 Life is a rollercoaster, that's inevitable. But how do you deal with the inevitable ups and downs of life so you can get and stay in your flow state? Enjoy! Or listen on the Apple Podcasts App or Spotify To ultimately transcend your emotional reactions and learn how...
read more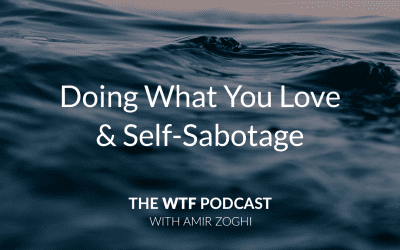 So many people live their entire lives doing what they think they need or are supposed to do, regardless if they love it, believing that if they work "hard" they'll find the success they seek. It rarely, if ever works out that way. In this episode, I'm sharing about...
read more