Download your free MIND OVER MATTER 4 Part Audio Series
to learn how your MIND effects your results and outcomes
WHO IS AMIR?
MOTIVATOR | INSPIRATOR | AVIATOR
Amir Zoghi is not your regular Motivational Speaker and Life Coach. He's also an Aerobatic Pilot, taking his passengers to the edge of their comfort zone by showing them some rather skilful aerobatic stunts. When not soaring over the skies of Sydney, Amir is well known to be helping others soar in their personal and professional lives as a Mind Performance Coach. Amir is sought after for his deep, yet modern philosophical teachings on Self Actualisation. As an Entrepreneur Amir has multiple successful businesses but openly admits that he doesn't know too much about growing businesses, rather growing people. He's success in growing businesses is testament his ability to help people grow and perform.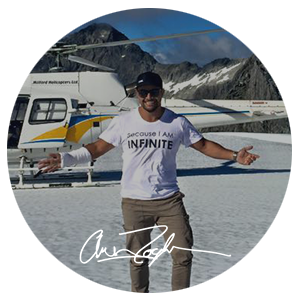 JOIN THE MIND OVER MATTER
14 DAY CHALLENGE
"An expanded mind sees expanded possibilities."
Your results and outcomes are a product of your mindset and your patterns. Learn how to see your existing patterns and mindset and become emotionally lighter, soulfully freer, and view life with a mind that knows its true potential…its infinite possibilities.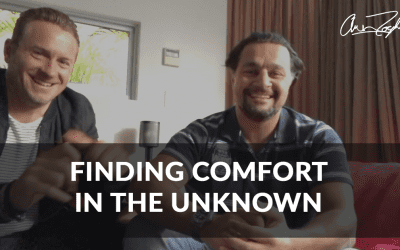 Amir & Jamie sat down to talk about seeing the fun in the uncertainty, finding comfort in this discomfort, finding knowing and comfort in the unknown. If you find yourself worrying about things that haven't happened yet, this video is for you! Want to dive deeper and...
read more
Download your free MIND OVER MATTER 4 Part Audio Series
to learn how your MIND effects your results and outcomes