AMIR ZOGHI
MINDSET COACH | ENTREPRENEUR | AVIATOR
When not soaring over the skies of Sydney, Amir Zoghi is well known in helping others soar in their personal and professional lives as a Mindset & Success Coach. Amir is sought after for his deep, yet modern philosophical teachings on self-actualisation. As an entrepreneur, Amir has multiple successful businesses but he doesn't grow them with your average strategies, goals & plans. His strategies for success in life and business start with understanding the infinite capacity of the mind and harnessing a deep understanding of how to manifest an effortless life. There is nothing he is more inspired by then helping others do the same.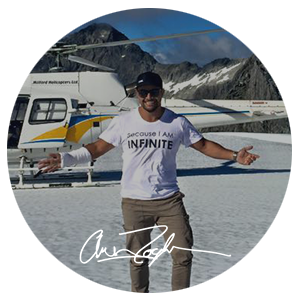 THE WTF?! EXPERIENCE
"An expanded mind sees expanded possibilities."
Although the true acronym of the program is the Wisdom, Truth & Freedom Experience, the effect may make you say What the F#%K?! as it will completely transform your perception of everything.
Deepen your experience of who you truly are so that you can live beyond the limitations of your perceived story and experience infinite possibilities.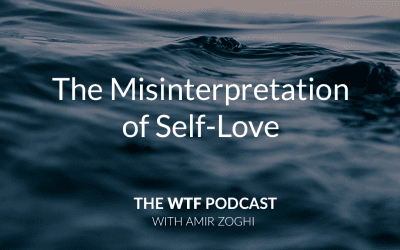 Unlike what many teachers will tell you, there is something far more important than self-love on your journey of mindfulness, spirituality and consciousness. Loving yourself is a far deeper concept than spending time looking in the mirror and stating affirmations. The...
read more
WATCH THE WTF?! EXPERIENCE FREE
"Mind-Blowing"    "Life-Changing"    "Transformative"
Sign up for free 5-Day access to watch Amir's signature program.