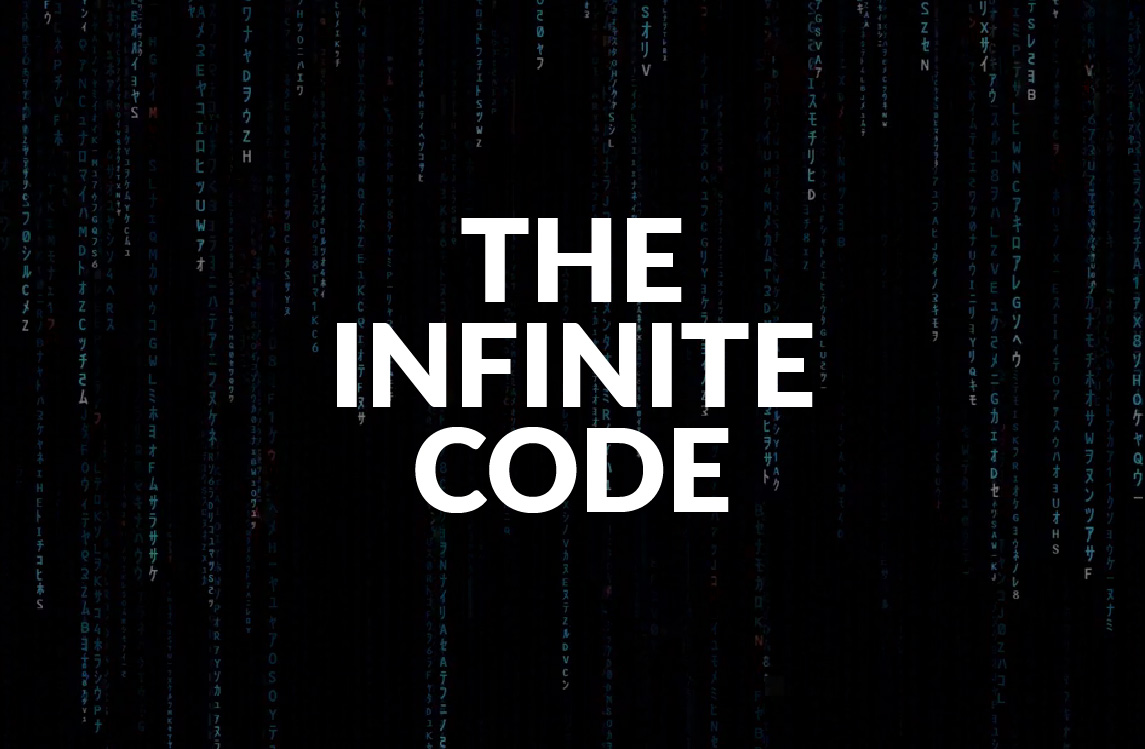 BECOME A MEMBER TODAY!
LIMITED TIME ONLY
No contracts. Pay monthly. Immediate Access. Cancel anytime!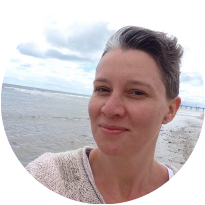 Amir's program opened my mind to another way of seeing life. I still experience things not working out for me, but they usually don't consume me. I can come back to a place in myself that is unshakable, where I know I'm always ok. I now experience so much joy, presence and have much appreciation for this life."
— August Porter, Australia
So, what's the Infinite Code?

The INFINITE Code is a mindset, a unique code once uncovered that gives you the ability to tap into your flow state at will—and more importantly, stay connected for longer periods.
I'm sure you're familiar with flow state—when things suddenly become effortless and ideas, solutions and clarity of mind become your experience.
In those moments, you're present, focused and you feel unstoppable. You're in the zone that I like to call: an INFINITE STATE OF MIND—and you can tap into it at will!
You see, accessing your infinite state of mind is not random nor accidental. It's not by chance, and it's definitely not luck.
Using your infinite state of mind is decided on cue by YOU, once you understand how the INFINITE Code works. And, Amir will show you how to uncover it for yourself when you join the INFINITE Code Membership
THE INFINITE CODE Membership
While receiving the video coaching tutorials Amir, helps you recognise that the INFINITE Code is of your own mind, it's a mindset. It's uncovered by recognising the true relationship you're having with yourself.
Meaning, the content and virtual coaching provided inside this program won't be only about discovering something new to gain greater results. Instead, it will be about undoing and decoding or removing patterns conflicting with you getting into your infinite state of mind. 
Through the INFINITE Code Membership, Amir will show you:
• The most effective and effortless process to find yourself in a flow state, one that doesn't require you to push, hustle, struggle, force and manipulate your results.
• How to quieten your mind so you can use your intuition at will.
• That you're already free to cultivate an infinite state of mind with or without financial security, credibility, worldly possessions, status or even confidence.
• How to be in and stay in the moment without any of the tools, methods or techniques that you're currently using to try and find the moment (by simply changing your mindset). 
His coaching process gets you to realise the true relationship you're having with yourself; this is called SELF-REALISATION. 
Without truly understanding yourself, the relationship with yourself will remain one of the greatest limitations to accessing the INFINITE Code. Your relationship with yourself determines your relationship with your wealth, health, and significant other. Even the relationship you have with ideas and your vision comes back to the relationship you have with yourself.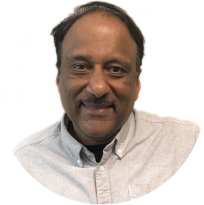 "Before starting Amir's work, I tried numerous personal development and spiritual programs. I reached the point in my life where I was lost and confused, and I did not know how to navigate life. After working with Amir, I am now in a different place; more confident of my abilities, self-assured, more tolerant, more creative, and above all, a better father and husband. Amir's work of experiencing the deep core wisdom of 'Oneness' is a profound transformational experience. It has given me a whole new framework for breaking my blocks and overcoming my limiting self-beliefs. It's a joy to be associated with Amir and his authentic teachings."
—Ray Noronha, Adelaide, Australia
Get the INFINITE Code Membership for JUST $97 per month!
No contracts. Pay monthly. Cancel anytime!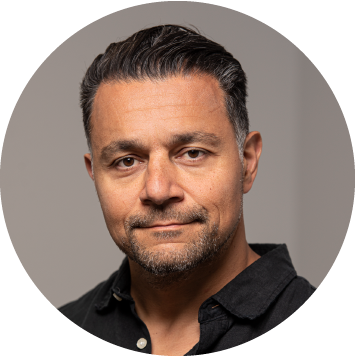 Hi, I'm Amir Zoghi,
When I was a young man someone very special shared something extremely powerful with me. I call this "The INFINITE Code".
"The INFINITE Code" allows me to experience life as though it is limitless. I experience my ambitions as though they have no boundaries, and I find a great sense of self-fulfilment that's not limited to my results or outcomes in life.
I'm not a "high in the clouds, fluffy woo-woo" guy. What I'm talking about is not limited to the intangible; in fact, I experience it tangibly in my everyday life.
The wisdom that "The INFINITE Code" continues to offer me is directly responsible for how I get to live my life today.
I share it for you to see that I walk my talk; I AM LIVING THIS.
I have the life I love. I get to be who I love to be, and everything I have is NOT from hustling, grinding, manipulating or pushing for my results.
Secondly, I show you what my life looks like so you realise YOU can be the person you came here to be. You can live the life you came here to live if you first realise your true power.
The lifestyle YOU LOVE is possible and it can happen effortlessly—without pushing, forcing and making it happen.
Here's the thing …
"The INFINITE Code" cannot be taught to you or learnt, it must be experienced!
So I can't just share it with you right now in these words. I can only share with you how it was shared with me. This is why I have recorded my weekly video coaching tutorials to share with in my INFINITE Code coaching membership.
My weekly coaching video tutorials will give you a direct experience of the INFINITE Code. It won't just be something you've heard or watched, it is a tangible experience that becomes a future reference point that you can draw on for the rest of your life.
To get started, the first step is to register by clicking the button below.
I know when I share INFINITE Code with you, it will literally blow your mind. 
It will transform your life and what is infinitely possible for you. I see this every time when I share it with thousands of people from all over the world.
"The INFINITE Code" changes everything!
~ Amir
P.S The video below asks and answers some of the questions we find come up all the time.
"Before finding Amir I had experienced an event which made me feel like my whole world crashed around me. I was struggling with relationships in general and had chronic back pain. I was blocked from my emotions like a robot and was constantly seeking happiness via distraction: buying things, traveling and going on adventures… though In reality I was often bored or miserable in my day-to-day.
Today I'm in a place that can't compare. I'm more zen, learnt how to embrace my emotions and enjoy life. My relationships are the best they've ever been and my chronic back pain has also gone. My wife also keeps saying that having the new me is priceless. Dealing with life is so much more effortless and things keep falling into place without needing to 'try'. I can't picture myself ever stopping my journey to go deeper into the truth with Amir!"

— Harold Quinones, Australia
"Before finding Amir's work I was stuck in so much people-pleasing and a constant battle to prove I was worthy. I was constantly seeking and gave my power away to so many people, doing what I thought everyone else wanted or needed from me. I always felt like something was missing, like I NEEDED to find the next partner or program or income goal. I was mildly depressed and anxious as a way of life.

My internal state of being has dramatically shifted after committing to this work with Amir. I now very regularly have these moments of happiness for no reason. This joy that kicks in. I don't feel fear anymore. I've felt a deepening in peace like never before and I know it's because of the work with Amir. I'm much more willing to follow the feeling, speak my truth, ask for what I need and want even if it's going to disappoint or upset others.
I'm completely blown away with this journey. My life feels like everything I never knew I always wanted."
— Cora Poage, United States
JOIN THE INFINITE CODE FOR $97 PER MONTH.
No Contracts. Pay Monthly. Cancel Anytime
What's included in the INFINITE Code Membership?

Weekly INFINITE Code Video Coaching Tutorials.
Every week you'll dive into some seriously mind-blowing video coaching tutorial content. Each tutorial is designed to take you deeper within yourself and further develop your understanding of what the previous week's content shared. The coaching tutorials are accessible to you anytime, so you can re-watch, digest and integrate the content to deepen your understanding as much as you need to—or want to!
Below are just some of the topics included in the membership's video coaching tutorials:
THE WTF?! (Wisdom, Truth, Freedom Experience)
WTF?! is the most powerful starting point for anyone wanting to create lasting change and happiness in their life. It is the cornerstone of your self-realisation journey, and it sets you up with a powerful foundation for the following Video Coaching Tutorials. 
During The WTF?! module of the program, you'll learn to: 
• Recognise and free yourself from limited thinking patterns that continue to hold you back.
• Understand why you repeat the same challenges in life and how to get past them forever.
• Uncover the real reason you choose to play small (yes, you're choosing that!).
• Neutralise emotions, understand the role of perception and the impact of judgements.
• Recognise what your ego is searching for.
• Tap into your infinite state of mind and use it to see solutions and ideas (unlimited possibilities).
• Discover the real meaning of Oneness & The Illusion
RECLAIMING POWER
This powerful module breaks down what it really means to reclaim power. You will learn exactly how and why you put power into things and how this impacts your day-to-day experience. We will dissect the process of reclaiming power and how you can implement it into your daily life to experience greater freedom.
MANIFESTATION
In this module, you'll discover the truth about the often misunderstood topic of manifestation. This module breaks down the manifestation process and how you really manifest in your life. We'll cover the truth about WHO is actually manifesting in your life, and how you allow manifestations to take form. This is some of the most advanced training on manifestation ever released!
THE EGO
What is the ego? Who is the ego? What is the ego really looking for? And, how do you know when you are in ego? This module will answer your questions about the ego. You will learn how the ego plays its role and how it continuously gives your power away to the external. It's only when you become aware of when you're in ego that you can begin reclaiming power from the external.
LOVE
Whether you realise it or not, everything in this world is about LOVE. Everything you do, everything you're searching for, and every agenda are ultimately about looking for or expressing the love you already are.This module uncovers what True Love really is and how different that is from the concept society and most people have about love. We also look at what it really means to be loving. This module dives even deeper and shows you why love isn't actually free and why a lot of things that seem "loving" are hidden agendas. You'll realise why sometimes the most loving thing you can do is the complete opposite of how "human love" would act.

REFLECTIONS
What are reflections and why do they exist? This module gives you a complete understanding of reflections and why they're so important in helping you go deeper into Truth. You'll uncover the 3 types of reflections (indirect, true and complete), the purpose they each serve and what they're actually reflecting back to you. You will also see the power of making decisions from what's True (what's reflecting) rather than what's being reflected and why it's not necessary for everyone to "awaken".
THOUGHTS
What are thoughts? Where do your thoughts come from? And who is the one actually "thinking"? This thought-provoking module dissects all of this and more as it uncovers why we have thoughts and the purpose they serve. It also poses a powerful question: Are you even in control of what you think?
THE JOURNEY
This module covers the journey leading you back to living your Truth in your external reality, but this time it's a new you showing up. This module is about bringing your internal and external worlds together as one, and grasping the difference between putting "the power" into form versus "being the power" and using it "through" form.
WEALTH
This module covers the idea of wealth and how we truly attain a wealthy life. It also uncovers the Truth about why people are not wealthy. You will learn how it's not money that we lack; rather, it is space. And, the greater your space, the greater your ability to be wealthy. This module also explores the common things people use to consume their space and how you can make more space in your life again.
MEANING & PURPOSE
In the past few modules, you've learnt that "purpose is in who you are and not what you do" and "when you realise that purpose in who you are, you then give purpose to what you do and not get purpose from what you do". This module will leave your ego doing backflips. It'll free your soul to soar as you experience a life not bound by meaning nor purpose—instead, a life that has transcended the limitations that we give to form.
WILLINGNESS
This profound module captures the essence of true manifestations and why some of our manifestations are forceful where others need no force whatsoever. We discuss the difference between having "willingness" and to have "will". We explore the difference between motivation and inspiration. Grasp the roots of where these words are coming from, and you can grasp "Free Will".
TIME, SPACE & THE NOW
So much has been said about Space, now see how Time falls into the picture. What does it really mean to transcend time and space? And why is being in the "present moment" still limited by time and the story? In this module you'll discover what it really means to be INFINITE.
TRUTH & THE JOURNEY TO IT
In this module, we discover what it ultimately takes to be ONE with the Truth and how the previous modules fall perfectly into place upon the journey to Truth. Uncover the transition points from phase 1, phase 2 and phase 3 of consciousness. And finally, why some are ready for it, and others are not and what determines someone's experience of the Truth.
APPRECIATION & GRATITUDE
An important part of an Infinite Mindset is appreciation and gratitude. Yet do you know what the difference is between them? In this module, we clarify the key distinction between appreciation and gratitude, and why knowing the difference
matters to your journey. Your understanding of the two will shape the way you view your life experience and help you to recognise the space you're operating from without them.
Available from $97 per month.
"All the personal development work I had done in the past always felt incomplete, like there was a piece of the puzzle that was always missing.
The most significant change since starting OMG is that I now know how it feels to have absolute certainty. Not in the world around me or in regards to my situation but within myself. I see my world internally and externally in a completely different way than I ever could have imagined.
Amir continues to bring my attention back to the truth and that has been the most supportive for me to not only know but to be able to live this work, everyday."
— Colby Stacey, Australia
"I recognized the truth Amir spoke when I first saw him in the WTF. I continued to gain greater awareness of the truth of who I am over the years, being guided by the wonderful messages in the OMG Program.
Since gaining this new awareness, I have felt more love in all my relationships. I experienced a shift from feeling I need to validate my existence, to knowing the truth of who I am and being able to live it. I plan to always continue with the work with Amir and I recommend OMG to anyone with an open mind." 
— Del Rainer, United States
FREQUENTLY ASKED QUESTIONS
This program is NOT for…
Anyone looking for a "magic pill" to fix, improve or change their lives. This program is about your  SELF-REALISATION. And, it works when you work on yourself. When you transform your relationship with your Self, YOU will transform your life. 
How much time do I need to dedicate to this?
You'll receive new content weekly coaching video tutorials that are about 1 hour long. Then it's up to you how much time you choose to dedicate to the content and harnessing the power of your Infinite Mindset. It's completely up to you.
Can I get any coaching support as a member?
Yes, you can get coaching with Amir, or mentoring by one of his certified Facilitators but these sessions are only available exclusively to INFINITE Code members. 
Do I get to keep the INFINITE Code content?
You will get continual access to the Video Coaching Tutorials for the time you remain a member.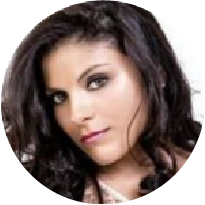 "Living this in every moment is a lifestyle change. This coaching offers consistent support to stay on track. It's like fitness. Just because you see results, you don't stop, you keep going as there is no destination. It becomes a lifestyle. I can't wait for every week when I get the video and I clear my schedule to watch it as I get insight after insight into my own life. And it translates to decision making. When I make decisions now for things that I would have thought weren't easy or attainable, I watch as things happen in my life to revolve around what I desire, instant manifestation, all by putting my attention on the truth."
— Kerri Tsigolis
DECODE YOUR INFINITE CODE
✅  Your emotional intelligence increases.
✅  Happiness for no reason is a daily occurrence.
✅  Your finances will improve.
✅  Personal and professional relationships improve.
✅  Health improves, and you age less.
✅  You have a newfound self-confidence and trust yourself.
✅  You'll be unafraid of being the real you.
✅  The opinion of others doesn't stop you from moving forward in life.
✅  You feel capable of pursuing your dreams and greatest ambitions.
✅  Your self-worth and value won't be determined by what you have, do or a title.
✅  The things you want to change in your life, change.
✅  You'll experience a real sense of purpose.
✅  You won't make decisions based on limiting life circumstances.
✅  You won't take action from need or desperation.
✅  New possibilities and opportunities in your work become available to you.
✅  Your zest for life skyrockets as you become energised by life.
And these are just the tip of the iceberg!
You have nothing to lose and everything to GAIN!
Become an INFINITE CODE Member TODAY
No contracts. Pay monthly. Cancel anytime!